Protect Your Car with Ford TripleCARE
You can enjoy a little extra peace of mind thanks to Ford Protect TripleCARE when you drive a new Ford. TripleCARE is three plans in one, and it provides coverage for a variety of components to help you keep your car in tip-top shape. The road can leave your car with tire damage, dents, dings, and chips in your windshield, but TripleCARE provides coverage to help you get the repairs your car needs.
Benefits of Ford TripleCARE
Sometimes the road is less than kind to your vehicle, and it leaves your ride looking a little worse for wear. Occasional issues like dings and windshield cracks can sometimes be inevitable, but that doesn't mean your wallet has to suffer the consequences. When you opt for Ford TripleCARE when you buy your car, you get to take advantage of a variety of benefits to help you save on repairs.
Ford TripleCARE benefits include:
Coverage for tires or wheels damaged by road hazards like potholes, nails, metal in the road, and more
Removal of minor dents and door dings
Coverage for front windshield repair from chips and cracks under six inches in length caused by road debris and rocks
This plan offers coverage for up to seven years with unlimited miles. There's no limit to the number of claims you can make, and there's no deductible. Opting for TripleCARE when you purchase a new or used vehicle can help you save on repairs in the long run, and it can also protect your car's value should you choose to part ways with your Ford later.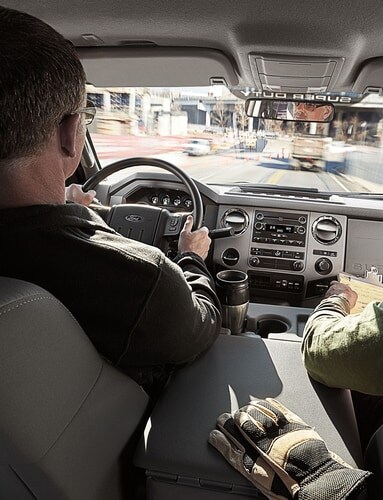 Learn More
Ford TripleCARE offers a variety of exciting ways to help you get the most out of your vehicle, so please don't hesitate to get in touch with our team to find out more about this incredible service plan.
Hours
Monday

8:30am - 6:30pm

Tuesday

8:30am - 6:30pm

Wednesday

8:30am - 6:30pm

Thursday

8:30am - 6:30pm

Friday

8:30am - 6:30pm

Saturday

8:30am - 6:30pm

Sunday

Closed